3 Tips for Securing Working Capital with a Strategic Nonprofit Loan
Nonprofit organizations play a vital role in addressing society's toughest challenges. Just like a for-profit company, nonprofits need to pay expenses and strive to do better than breakeven.
The pandemic posed numerous challenges for nonprofits. Rather than trying to save during these years, it was a time to spend the rainy-day funds to meet community needs. It was also a time that put their strategic plans to the test. The 2022 Nonprofit Finance Fund
survey
showed that 88% of the nonprofits had to change the way they worked; 51% believed these changes are permanent. Therefore, nonprofit leaders need to take lessons learned from the pandemic and secure more reliable ways to fund the increasing demand for their services.
Often enhancing working capital with a strategic nonprofit loan can give them an extra boost or a way to pivot. Let's look at 3 tips for securing working capital with a nonprofit loan at friendly rates and terms.


1. Work With Nonprofit Focused Lenders
Whether your operation is simply getting started or has been serving your community for years, many nonprofit organizations find it difficult to gain financial assistance from traditional banks. While bankers are often supportive, banks are regulated to box loan applications into squares and are not always accommodating. On the other hand, nonprofit focused lenders, such as Community Development Financial Institutions (
CDFI
) and some community banks have stated missions to support their communities, giving them clear goals to help you succeed.
In recent years, some online lenders have also played a role. 
LENDonate
 is a platform that helps nonprofits source loan capital and donations in a streamlined process by connecting them with philanthropists and investors who are looking for investment opportunities that align with their own personal values.
Over the past decade, impact investing has experienced astounding growth. The increased push by more women and next generation wealth holders in investment decision making, along with heightened community service demand during the pandemic has underscored the perpetual need for essential nonprofit community services.
2. Budget Cashflow Carefully During Strategic Growth
There is a common concern among bankers: what if a nonprofit borrower defaults? The image of needing to foreclose on a school and parents protesting outside the bank sends chills up their backs, and unfortunately, also sends nonprofit loan applications under the microscope. So, when considering a strategic nonprofit loan, it is important to show your potential lender that you have a plan in place, including specific allocation for the funds that you are requesting and a clear source of repayment. The best financial projections show how a cash infusion can build up the long-term financial strength of the nonprofit.

For example, if you plan to expand a program that is expected to reach self-sufficiency in 3 years with $1M annual revenue increase starting in year 4, that is a good pitch. Another example is if cash flow projections reveal that the project will drain cash reserves by year 2, then a strategic working capital loan could deliver just-in-time cash to carry the project expansion to the finish line.

A clearly written strategic plan with well-defined repayment sources is key. Your cashflow roadmap matters!
3. Highlight Your Strengths: Telling Your Financial Story
Why do some banks reject your loan application while others welcome you with open arms? There are multiple factors at play at any given time, and it might surprise you to know that sometimes the primary reason may have little to do with you specifically.

For example, big bank appetite for nonprofit loans could ebb and flow. 2022 brought forth a rapidly rising interest rate environment, different from the pandemic years of low interest rates, which may have some banks cut back on approving nonprofit loans for fear of this increased debt burden. Therefore, you cannot afford to sell yourself short. Much like including a well-crafted cover letter with a resume, you need to highlight and showcase your organization's strengths.

A casual review by a busy underwriter may overlook an offsetting cost not knowing a new expense will replace the old, for example, and double counting certain expense projections can result in a loan declination. Having a place to tell your financial and impact stories not only can reduce the chance of getting lost in the shuffle, but you can also garner attention from mission aligned investors who are looking for you or searching for nonprofits doing that work.
Nonprofits play an increasingly critical role in society. If the sector were a 
country
, it would have the 5th largest economy in the world. The sector has responded to the global pandemic, racial justice uprising, and growing unrest and unease in our country in tremendous ways. For this important and large sector to have access to affordable capital to operate strategically is not only essential, but the reach also needs to be broadened. When traditional bank loans leave a void, 
success stories
 like these showcase the importance of embracing nonprofit lenders and supporters in an innovative approach to collaboration. Money is just money until you make it strategic and use it for good.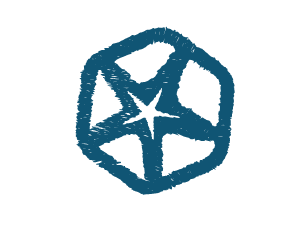 LENDonate is All About Nonprofit Financing
LENDonate's mission is to create a dynamic market that allows capital to flow more freely in the nonprofit sector. We harness the power of nonprofit networks – a desire to contribute to social good – onto one single platform. This platform facilitates desired philanthropic actions, from offering grants and donations to making market-rate capital accessible to qualified projects. See Borrowers FAQ for more details.
Giving Paws: A Tail of Two Loans
There are many extraordinary nonprofits out there doing impactful work in their communities, but few that resonate with the public as much as organizations that specialize in animal rescue. Recently, LENDonate had the pleasure of helping two nonprofits in the animal rescue sector secure funds for very different purposes. Both are unique in the services they provide. Let's look at how LENDonate was able to help each continue the inspiring work they do in challenging times.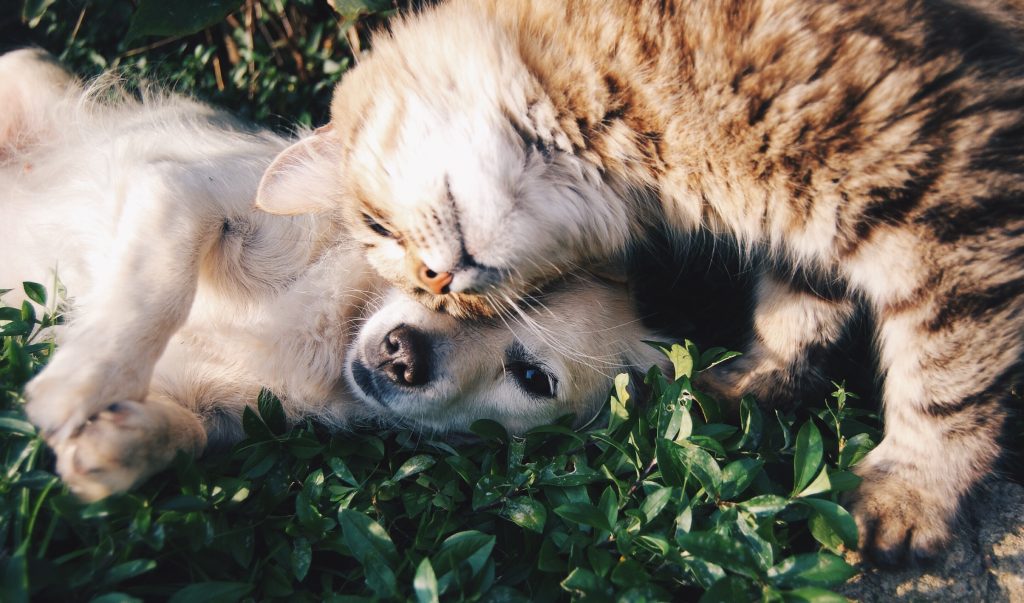 Leave No Paws Behind
Leave No Paws Behind (LNPB), a California-based 501(c)3 nonprofit organization an all-breed, all foster-based rescue, specializing in seniors, terminal and end of life animals, and pets with special needs. Many of them with minor and treatable medical needs and disabilities are cared for and placed in foster care until they are adopted. The more seriously challenged rescues are placed in hospice or long-term foster care, giving them the comfort, love, and care they would not otherwise have.
LNPB recently opened a low-cost clinic to enable under-resourced communities to gain access to the care their pets need so they can remain at home and not be abandoned at shelters. As a small nonprofit, LNPB relies almost entirely on donations and small fundraising events to carry out its mission.
The Challenge
While LNPB worked to open their new veterinary clinic, COVID-19 struck and turned their plans upside down. This clinic was in even greater demand with the challenges of the pandemic and animal rescue skyrocketing. Determined to open this clinic, LNPB turned to borrow money to fund the clinic. This money helped them complete construction, build critical infrastructure, and hire needed staff to run the clinic. But this money was only available with high-cost loans causing a devastating strain on their already limited cash flow. How could they ease this cash drain to run the clinic and buy some time to repay these loans? While LNPB was able to get its doors open in the middle of the pandemic, the organization looked to refinance its loans and ease the burden on their finances.
The Solution
With the help of LENDonate's network of philanthropists and lenders, Leave No Paws Behind was able to launch a successful campaign to consolidate their loan debt and repay the high-cost loans. With a $150,000 note, financed over 3 years at a much more favorable rate of 8.8%, LNPB has been able to ease their financial burden and relax its cash flow strain. The LNPB Clinic is now open, offering state-of-the-art veterinary care at low and affordable costs. With help from LENDonate, families in need of veterinary care that they might not have been able to afford now have access to the care they need at the Leave No Paws Behind clinic. Their pets can now remain at home with their loving families.
A Pathway to Hope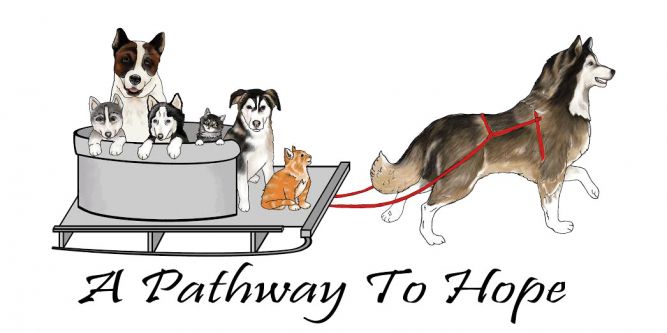 For over 10 years, A Pathway to Hope (Pathway) has been a foster-based animal rescue organization that believes the most effective way to rescue, rehabilitate, and rehome dogs and cats, is in the comforting environment of a home. Homeless dogs and cats are integrated into daily life with training support. This all-volunteer rescue at heart provides sanctuary space and is a beacon of hope for dogs and cats deemed unadoptable.
The Challenge
Over the years, Pathway has tried many ways to care for and train these stray dogs and cats for home life. They have tried boarding, shelters, and kennel-based environments to save more lives. Unfortunately, the lack of stability in these environments has made it difficult for the animals to make the progress needed to become adoptable. A Pathway to Hope believes that a stable home environment is a key to an animal's ability to recover and find a home.
Therefore, Pathway decided to find a home where an experienced and dedicated trainer would live with these dogs and cats, and provide them with daily, intensive training to prepare them for home life. They began their search for "Hope's Home.", their very own animal rehabilitation and rescue home. ButA Pathway to Hope needed funding to buy this home. They felttheir dream was years away from becoming a reality.
The Solution
When A Pathway to Hope first reached out to LENDonate, they thought it would take years to make "Hope's Home" a reality. Pathway started concerted efforts to raise the money it needed. In the meantime, after examining their finances and speaking with their leadership about their goals, LENDonate was able to support pathway with a loan to set their plan in motion.LENDonate granted them a $204,000, 5-year loan at 4.5% interest. This influx of capital was instrumental in helping Pathway purchase the perfect property to give life to "Hope's Home". Pathway successfully closed on the property, and "Hope's Home" has become a reality! Renovations are now underway. The property will have dog rooms, cat rooms, a dog training space, walking trails, outdoor feral cat shelters and a 'Garden of Hope' for donors.
Conclusion
With the help of LENDonate and our extensive network of philanthropists and investors, two well-deserving nonprofit animal rescue organizations, with two very different sets of financial needs, found success in bringing their much-needed services to their local communities. At LENDonate, we pride ourselves in helping nonprofits of all sectors secure the funding they need to prosper and enact positive change in the world. Whether you are a nonprofit looking for funding, or a potential lender wishing to contribute to supporting social change, LENDonate is here to match you with the perfect partner to achieve your goals.
How to Get Funding for a Nonprofit Organization
As a nonprofit organization, securing funding for the quality programs and services you provide in your community can seem like a constant and ongoing struggle. Yet the success of your mission depends on your ability to raise funds. At LENDonate, we are dedicated to helping nonprofits secure funding that helps strategic organizations endure uncertain times and sustain long-term success.  Our platform brings together investors and philanthropists who are looking to support the social good in communities that align with their personal values and beliefs.
But first, let us take a look at some of the best tips, strategies, and tried and true methods for obtaining funding for a nonprofit organization.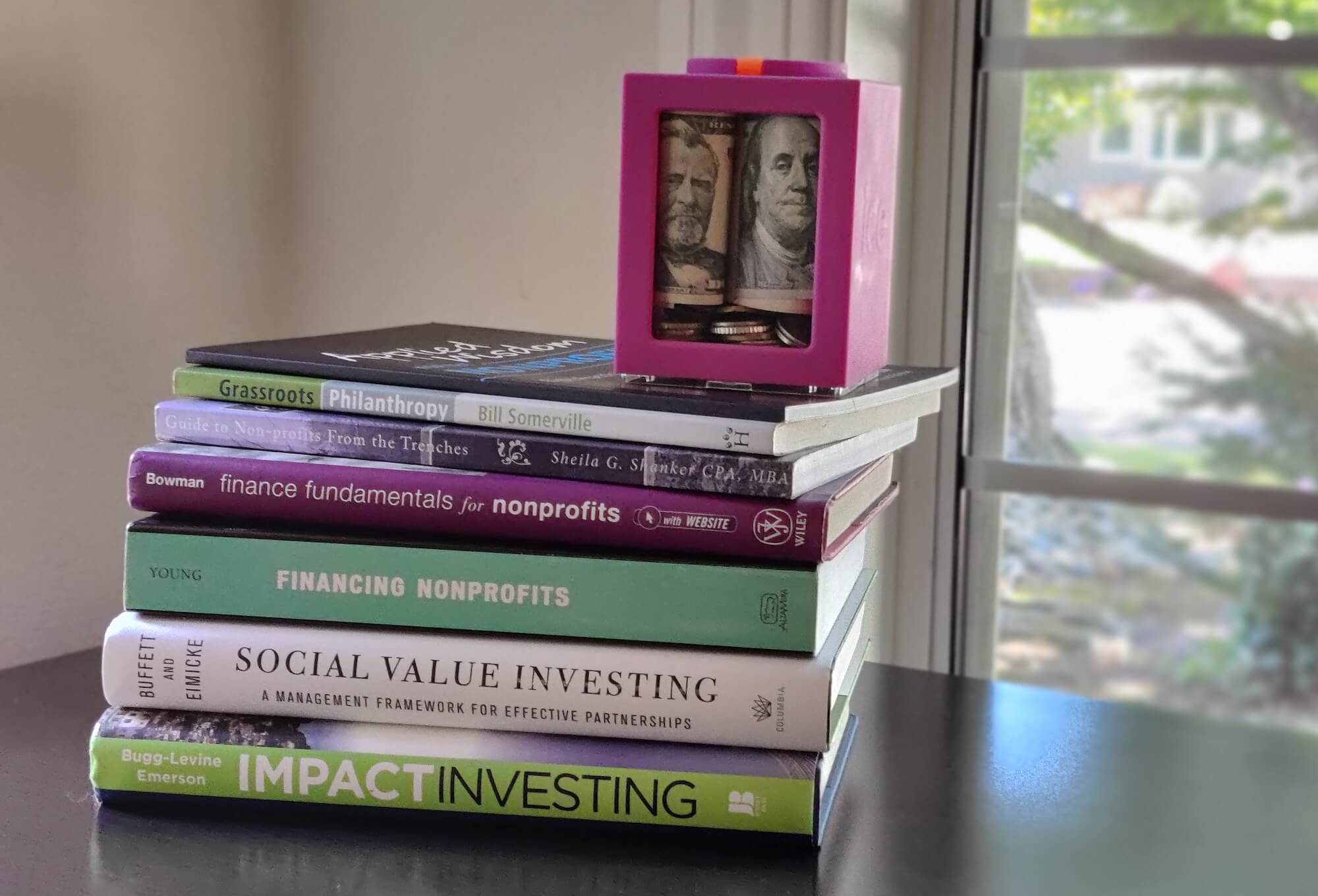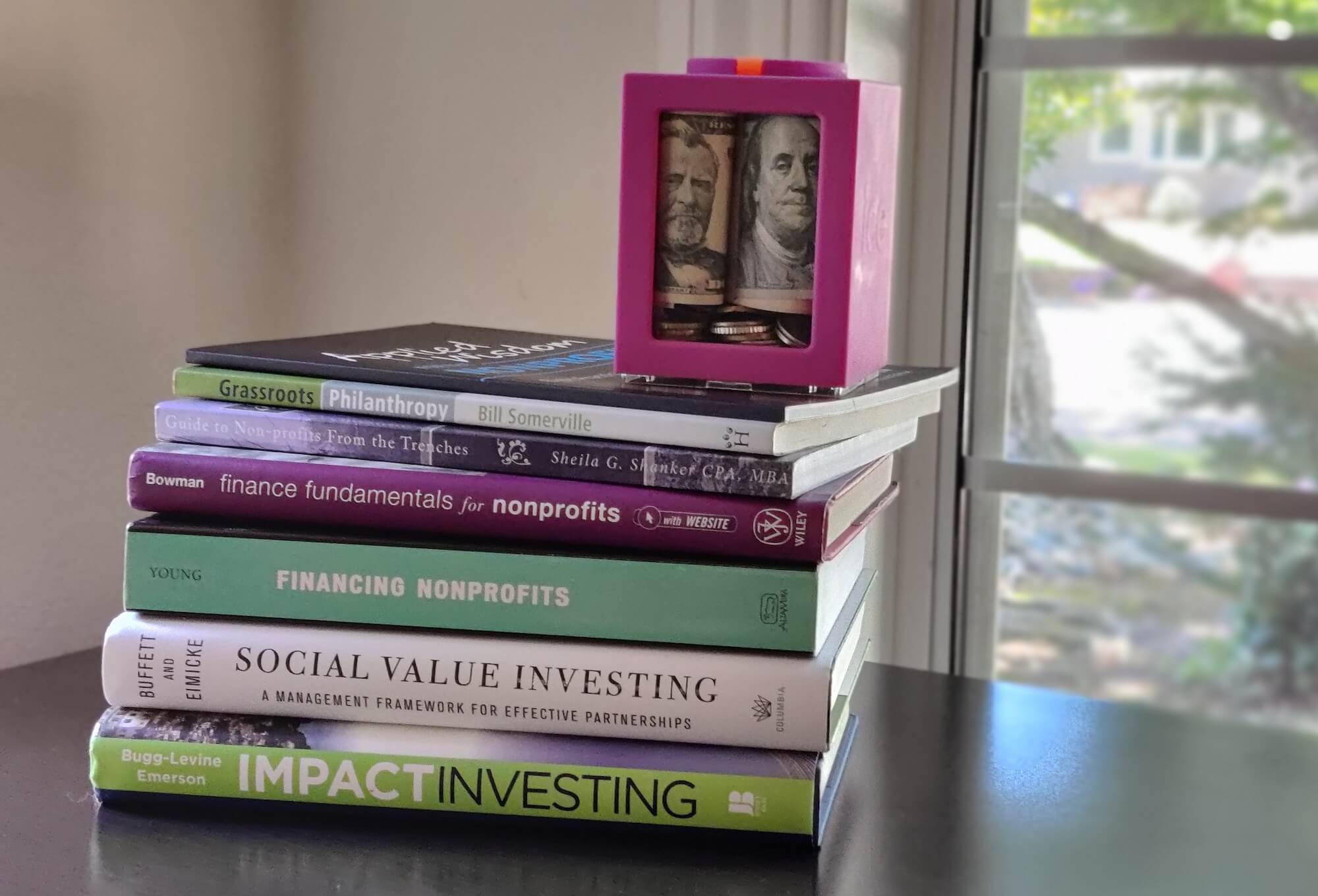 The Tried-and-True Methods
Grants
Many nonprofit organizations turn to government funding in the form of grants to secure essential funds for their mission. Grants are typically made available to specific service sectors and may require a lengthy application process. Before applying for a grant, it is important to check the eligibility requirements to make sure you qualify for the intended grant before beginning the application process. Grants may also come from corporations and other private organizations but may still be targeted to specific service industries, service areas, etc.
Fundraising Events
Most of us are familiar with famous fundraising events like the classic Jerry Lewis MDA Telethon, the AIDs Walk, and other such well-known events. Hosting a local fundraising event in the spirit of these beloved events is a great way to earn funding and build a rewarding relationship with your local community. Auctions or special events like Gala's and even concerts are other great sources of fundraising events that can earn funds while providing an entertaining and memorable experience for donors. While extraordinarily successful fundraising events may take a lot of time and resources to plan, organize, and conduct, a memorable event that attracts strong donor interest can help garner and strengthen donor support and long-term financial contributions.
Sponsorships
Partnering with local businesses is another great way to earn funds for your nonprofit. A sponsorship is a mutually beneficial relationship in which two or more entities work together to achieve their goals. You earn vital funding for your organization, while the sponsor gets positive exposure and recognition in the community by placing their name or logo on your event materials, your marketing materials, and/or your website. A good way to secure sponsorships is to tap into your board member's local connections in business and industry and create a partnership that benefits both entities.
Individual Donations
Individual donations can come in both large and small sums. While tapping into the giving power of local philanthropists can bring in sizable donations, organizations would be wise not to overlook smaller individual donations as well. A steady stream of donations in small amounts as little as $5 to $25 dollars per month can provide a continuous stream of funding.
Crowdfunding is a relatively new form of individual donations that allow organizations to raise funds for specific ventures by tapping into the power of the internet and social media to spread the word of your mission throughout the local community and beyond.
Tips for Maximizing Your Fundraising Efforts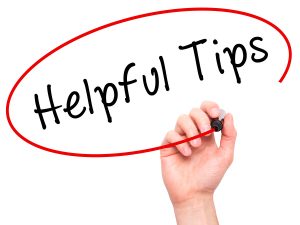 To get the most out of your fundraising, here are 5 tips that you should consider when creating your next fundraising effort.
1. Publicize Your Success
If you want donors to invest in your mission, you need to prove that you can generate results. Donors will not contribute to your cause if they don't know how your nonprofit is enjoying the fruits of its success. Let potential donors know how you have made a positive impact in the community with data and numbers that paint a positive picture of what they can expect to see from their donation.
2. Do Not Lowball or Underestimate Your Fundraising Needs
When you decide it is time to raise funds, you need to have a well-thought-out plan for your goals and what it will take to achieve them financially. Fundraising takes a lot of effort, so be sure to aim high when setting a fundraising goal. It is much easier to set a larger goal for one fundraising effort than to constantly organize additional fundraisers to meet your financing needs.
3. Consider Alternatives to Cash Donations
Many nonprofit organizations make the mistake of seeking only cash donations to reach their funding goals.  In-kind donations of assets, property, and other resources can be just as impactful to your mission. For example, an organization may be interested in donating an older vehicle to you, which you can repurpose for your specific needs. Computers, books, furniture – even real estate and appreciated stocks – can be received as donations that can make a huge impact on your organization.
4. Failure to Adequately Promote Your Fundraising Event
Huge mistake nonprofits often make is not getting the word out about their event well enough in advance. Tapping into social media, local networking, and even good old-fashioned cold calling can be highly effective ways to get the word out about your big event. Your organization should do everything in its power to broadcast your event so the whole community you serve is aware.
5. Focusing on Only One Fundraising Method
Your best bet to maximizing your fundraising efforts is to employ as many of the different tried and true methods we have discussed as possible. By only focusing on either large donations or fundraising events or any other singular form of fundraising, you may be leaving crucial funds on the table. Executing as many different fundraising options as possible will provide the biggest financial returns for your organization.
Supplement Your Fundraising with Help from LENDonate
But wait, there's more.  LENDonate can leverage all your fundraising efforts by supplementing other funding, bridging gaps in funding, and helping you find alternative financing when raising traditional funds becomes a challenge. LENDonatehas a one-of-a-kind marketplace that brings together organizations like yours with our extensive network of investors and philanthropic partners. Nonprofit organizations can create a profile that outlines their mission and fundraising needs, and potential investors and donors can bid to financially supporting your project. Your mission will be exposed to a wide variety of potential supporters, who offer much more flexible terms than bank loans. This can be a great way to supplement those other sources of funding and obtain capital for operating costs and other uses that might not be available with more traditional fundraising options. In some cases, loans may even be forgiven or converted into partial or full donations. For those looking to get started with LENDonate, we invite you to head over to our borrower's page for more information on how to get set up with LENDonate.   We look forward to hearing from you so that we can think outside the box and share your story with investors and donors looking to invest in socially conscious organizations like yours.