How to Get Funding for a Nonprofit Organization
As a nonprofit organization, securing funding for the quality programs and services you provide in your community can seem like a constant and ongoing struggle. Yet the success of your mission depends on your ability to raise funds. At LENDonate, we are dedicated to helping nonprofits secure funding that helps strategic organizations endure uncertain times and sustain long-term success.  Our platform brings together investors and philanthropists who are looking to support the social good in communities that align with their personal values and beliefs.
But first, let us take a look at some of the best tips, strategies, and tried and true methods for obtaining funding for a nonprofit organization.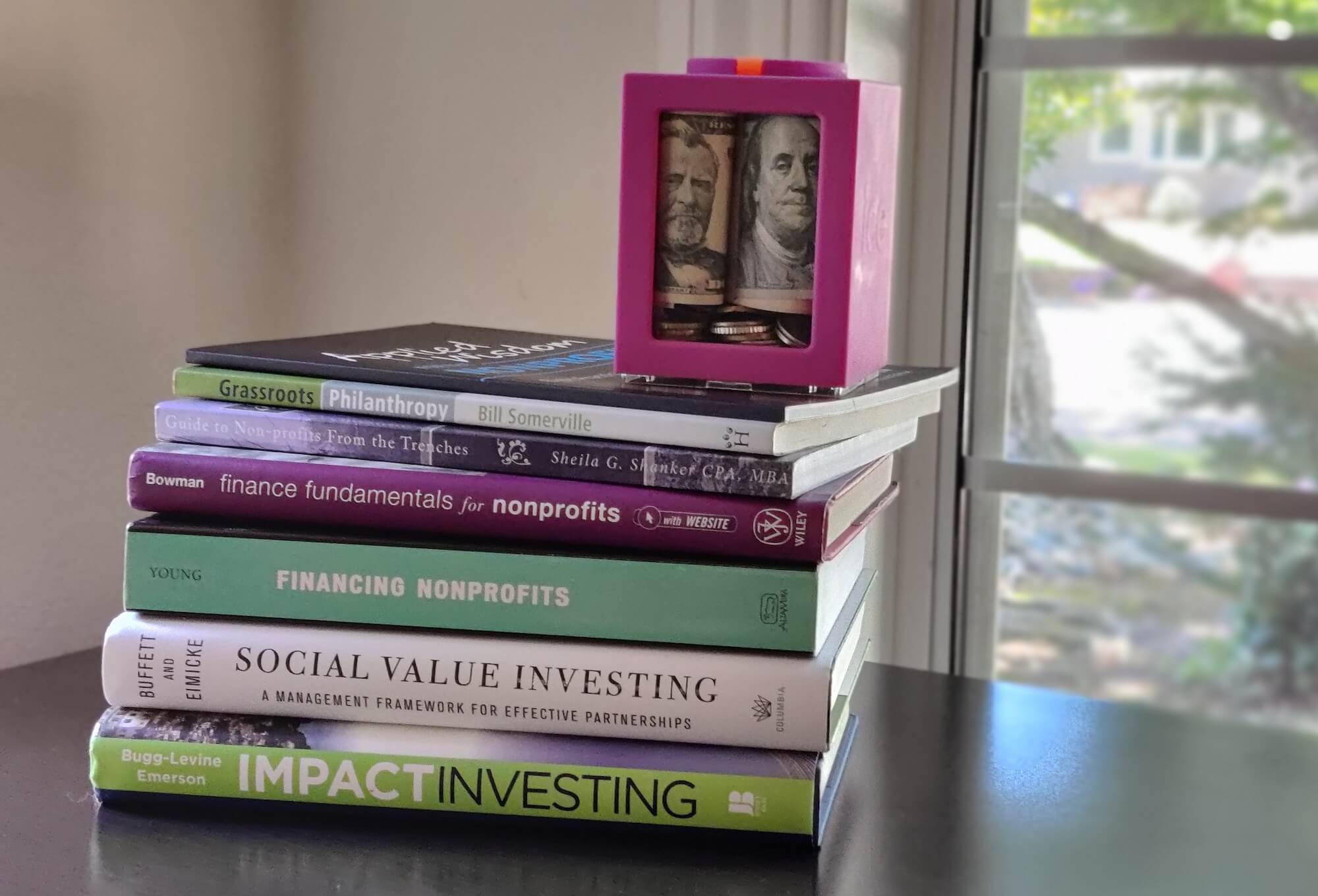 The Tried-and-True Methods
Grants
Many nonprofit organizations turn to government funding in the form of grants to secure essential funds for their mission. Grants are typically made available to specific service sectors and may require a lengthy application process. Before applying for a grant, it is important to check the eligibility requirements to make sure you qualify for the intended grant before beginning the application process. Grants may also come from corporations and other private organizations but may still be targeted to specific service industries, service areas, etc.
Fundraising Events
Most of us are familiar with famous fundraising events like the classic Jerry Lewis MDA Telethon, the AIDs Walk, and other such well-known events. Hosting a local fundraising event in the spirit of these beloved events is a great way to earn funding and build a rewarding relationship with your local community. Auctions or special events like Gala's and even concerts are other great sources of fundraising events that can earn funds while providing an entertaining and memorable experience for donors. While extraordinarily successful fundraising events may take a lot of time and resources to plan, organize, and conduct, a memorable event that attracts strong donor interest can help garner and strengthen donor support and long-term financial contributions.
Sponsorships
Partnering with local businesses is another great way to earn funds for your nonprofit. A sponsorship is a mutually beneficial relationship in which two or more entities work together to achieve their goals. You earn vital funding for your organization, while the sponsor gets positive exposure and recognition in the community by placing their name or logo on your event materials, your marketing materials, and/or your website. A good way to secure sponsorships is to tap into your board member's local connections in business and industry and create a partnership that benefits both entities.
Individual Donations
Individual donations can come in both large and small sums. While tapping into the giving power of local philanthropists can bring in sizable donations, organizations would be wise not to overlook smaller individual donations as well. A steady stream of donations in small amounts as little as $5 to $25 dollars per month can provide a continuous stream of funding.
Crowdfunding is a relatively new form of individual donations that allow organizations to raise funds for specific ventures by tapping into the power of the internet and social media to spread the word of your mission throughout the local community and beyond.
Tips for Maximizing Your Fundraising Efforts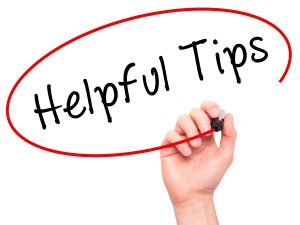 To get the most out of your fundraising, here are 5 tips that you should consider when creating your next fundraising effort.
1. Publicize Your Success
If you want donors to invest in your mission, you need to prove that you can generate results. Donors will not contribute to your cause if they don't know how your nonprofit is enjoying the fruits of its success. Let potential donors know how you have made a positive impact in the community with data and numbers that paint a positive picture of what they can expect to see from their donation.
2. Do Not Lowball or Underestimate Your Fundraising Needs
When you decide it is time to raise funds, you need to have a well-thought-out plan for your goals and what it will take to achieve them financially. Fundraising takes a lot of effort, so be sure to aim high when setting a fundraising goal. It is much easier to set a larger goal for one fundraising effort than to constantly organize additional fundraisers to meet your financing needs.
3. Consider Alternatives to Cash Donations
Many nonprofit organizations make the mistake of seeking only cash donations to reach their funding goals.  In-kind donations of assets, property, and other resources can be just as impactful to your mission. For example, an organization may be interested in donating an older vehicle to you, which you can repurpose for your specific needs. Computers, books, furniture – even real estate and appreciated stocks – can be received as donations that can make a huge impact on your organization.
4. Failure to Adequately Promote Your Fundraising Event
Huge mistake nonprofits often make is not getting the word out about their event well enough in advance. Tapping into social media, local networking, and even good old-fashioned cold calling can be highly effective ways to get the word out about your big event. Your organization should do everything in its power to broadcast your event so the whole community you serve is aware.
5. Focusing on Only One Fundraising Method
Your best bet to maximizing your fundraising efforts is to employ as many of the different tried and true methods we have discussed as possible. By only focusing on either large donations or fundraising events or any other singular form of fundraising, you may be leaving crucial funds on the table. Executing as many different fundraising options as possible will provide the biggest financial returns for your organization.
Supplement Your Fundraising with Help from LENDonate
But wait, there's more.  LENDonate can leverage all your fundraising efforts by supplementing other funding, bridging gaps in funding, and helping you find alternative financing when raising traditional funds becomes a challenge. LENDonatehas a one-of-a-kind marketplace that brings together organizations like yours with our extensive network of investors and philanthropic partners. Nonprofit organizations can create a profile that outlines their mission and fundraising needs, and potential investors and donors can bid to financially supporting your project. Your mission will be exposed to a wide variety of potential supporters, who offer much more flexible terms than bank loans. This can be a great way to supplement those other sources of funding and obtain capital for operating costs and other uses that might not be available with more traditional fundraising options. In some cases, loans may even be forgiven or converted into partial or full donations. For those looking to get started with LENDonate, we invite you to head over to our borrower's page for more information on how to get set up with LENDonate.   We look forward to hearing from you so that we can think outside the box and share your story with investors and donors looking to invest in socially conscious organizations like yours.
As Second Draw PPP Loans Dry Up, We Take a Look at PPP Forgiveness and Alternative Options
With another round of PPP funding in the books, many small businesses and nonprofits that received funds are now turning their attention to PPP forgiveness. For others who may have missed the boat on securing government funding, alternative options have become increasingly more important. Even for those organizations who benefited from first or second draw PPP loans, now could be the ideal time to seek additional funding via private lenders. Today we will examine the steps needed to obtain PPP forgiveness, as well as provide some alternative options for acquiring loans for struggling nonprofits. 
How Can My PPP Loan Be Fully Forgiven?
A major benefit of the PPP is streamlined and simplified loan forgiveness. The new legislation expands expenses that are eligible for forgiveness and makes applying for forgiveness even easier. The SBA gives clear guidelines on PPP loan forgiveness eligibility, including how and when to apply in order to receive full loan forgiveness. While borrowers may submit a loan forgiveness application any time before the maturity date of the loan (either two or five years from loan origination), if a borrower does not apply for loan forgiveness within 10 months after the last day of the borrower's loan forgiveness covered period, loan payments are no longer deferred. The borrower then must begin making payments on the loan.
You've Obtained PPP Forgiveness … Now What?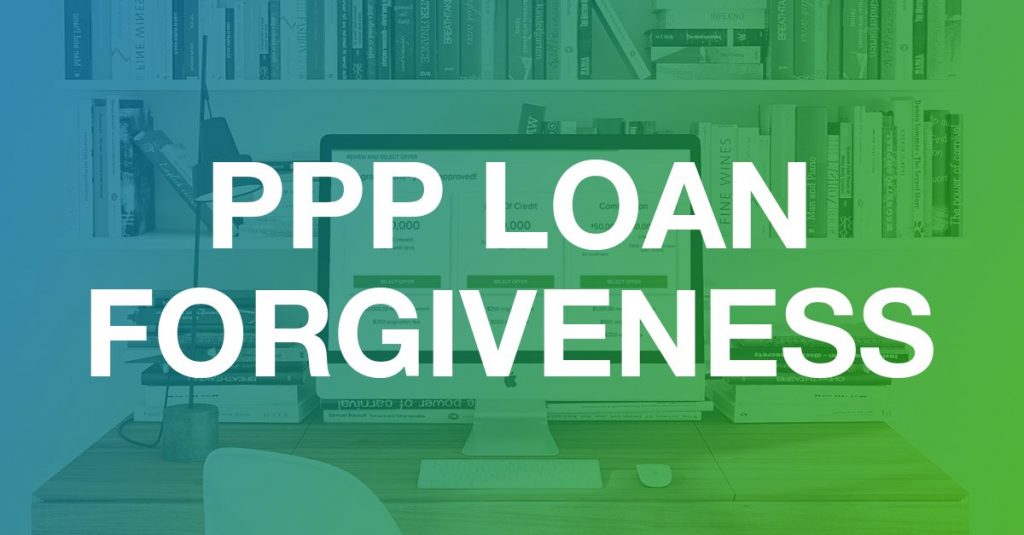 With your PPP loan forgiven, your payroll expense should be humming for a while. Can you leverage this opportunity to take some major steps to further your mission? Consider the following 3 actions:
Adhere to a Healthy Cash Policy
Have you been running "lean and mean" in past years with < 6 months of cash reserves? According to this article from the National Council of Nonprofits, less than 25% of nonprofits have more than six months of cash reserves on hand. With a solid cash reserves policy in place, your organization will be better able to withstand the unexpected. Leveraging off the PPP cash infusion, you can institute a cash reserve policy that will detail how much cash should be maintained going forward, criteria to allow cash to temporarily fall below that minimum, and how that will be replenished. 
Strategic Program Expansion
Is this a strategic time to expand your program offerings? To do this successfully, your organization should create a roadmap to project future revenue, including earned income and potential additional grants. With the PPP loan covering payroll expenses, consider borrowing additional funds as seed capital to invest in your expansion. LENDonate's marketplace can help nonprofits with sound projections to source loans with favorable terms. 
Invest the Capital Wisely
If this is the time to invest in yourself, e.g. purchasing your own commercial real estate to house your organization, congratulations! Investing and financing in equipment and infrastructural can be a healthy way to build up the long-term success of an organization. Keep in mind that the PPP funds must be spent according to specific criteria to be forgiven, so be sure to categorize expenses properly.  The budget fully, anticipating some cost overrun, so you don't run out of funds before the project is complete.
Options Beyond PPP
PPP Loans are not the only loan or funding option offered by the government. Both the CARES Act and The Consolidated Appropriations Act 2021 have allocated money to several different loan and grant programs. These include EIDL, DCFIs & MDIs, Microloans, Grants for venues and theaters, and SBA 7(a) Loans.
At LENDonate, we have created an entire marketplace designed to help nonprofits, lenders, investors, and philanthropists connect affordable capital with impactful projects in the non-profit sector. With flexible terms and less restrictive lending requirements, sourcing a loan through LENDonate's extensive network can get much needed funds into the hands of nonprofit organizations that may have been left out of PPP loans for nonprofits. Funds borrowed through LENDonate do not have usage restrictions like PPP loans. They can be used to cover not only payroll, but any expense your organization may need to use the funding to cover. 
Borrowing through LENDonate can be a great way to supplement PPP loans for nonprofits as well. The best time to borrow and receive favorable rates and terms is when your cash reserves are stocked, and the need for additional funding is less pronounced. If you have received grants or PPP loans, and have excess working capital on hand, the timing could be optimal to borrow additional funds to complete a strategic initiative that has been on your to-do list. 
Conclusion
With the Second Draw PPP in full effect, now is the time to get the help your organization needs to not only stay afloat but to thrive in these uncertain times. If PPP loans gave you a new or longer cash runway, plan now when the cash position is healthy. Whether you can take advantage of the SBA's PPP loans or not, consider LENDonate in helping with the financing you need. Visit our website to see how it works and get started on your way to a better tomorrow.
CDFIs (part 2 of 2): Investing in Communities
In this previous Insight (link), we introduced CDFIs (Community Development Financial Institutions) and their primary mission, which is to help communities that are traditionally under supported by bank loans.
Since CDFIs cultivate specialized knowledge about the communities in which they do business, they forge deep relationships with their customers and community leaders.
This translates into a willingness and commitment to spending time on individualized service and specialized programs that are often too time-consuming and costly for mainstream financial institutions to implement.  For example, some CDFIs offer non-conforming mortgages or loans while others make accounts available to customers with limited or poor credit history.
Despite their differences CDFIs and conventional financial institutions complement each other because they both share a market-based approach to serving communities.  CDFIs often work in partnership with banks to develop innovative ways to deliver loans, investments, and financial services to distressed communities.  They often jointly fund community projects, with the CDFI assuming the riskier subordinated debt.
Mainstream financial institutions also invest their own capital directly in CDFIs, receiving Community Reinvestment Act (CRA) credit and potential cash rewards under the CDFI Fund's Bank Enterprise Award Program.  CDFIs, on the other hand, create a future market for mainstream financial institutions products and services.  They incubate businesses and people, helping them to grow and prosper.  Once these customers achieve some success, establish good credit history, and reach a substantial size, they can move forward to borrowing larger amounts of financing from conventional lending institutions.  CDFIs are trailblazers in their communities, leading the way in investing in distressed urban and rural neighborhoods and bringing people into the economic mainstream as contributors to the economy.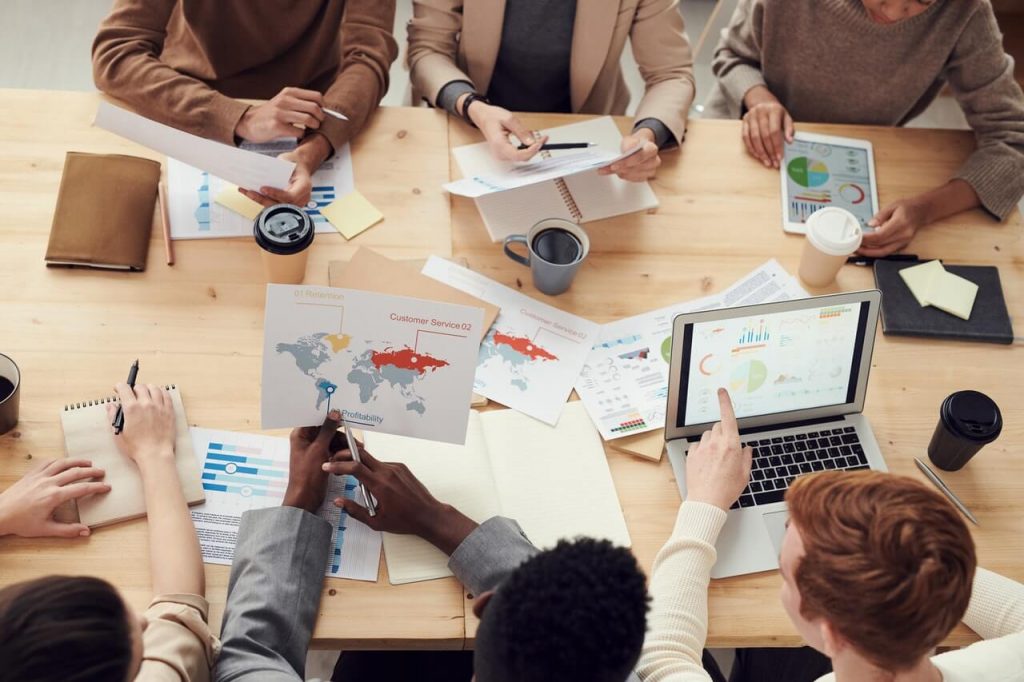 There are 6 basic types of CDFIs. Below is a brief description of the purpose of each and how they work.  Many of these are depository CDFIs which means they can be used as a banking alternative to a traditional bank or credit union.
Community Development Banks
Community development banks are for profit institutions, with a focus on providing lending opportunities for low income and rural communities that have been historically underserved. Community members are typically part of their board of directors to help ensure the community's needs are being met and their concerns represented to the board. Their deposits are FDIC insured.
Community Development Credit Unions
Community development credit unions (CDCUs) encourage savings accounts for members, along with ownership of assets. CDCUs, like traditional credit unions, are nonprofit financial cooperatives that are owned by members. Their difference is based on the CDFI mission, to promote savings and asset building, and provide affordable credit to low-income members and underserved communities. Their deposits are generally NCUA insured.
Community Development Loan Funds
Community development loan funds (CDLFs) are created with the intent of providing lending and finance opportunities to businesses, nonprofit organizations and even individuals residing in low-income communities. Capital is aggregated from individuals and institutional social investors at below market rates. These funds are re-lent into the community primarily to nonprofit housing and business developers in urban and rural lower-income communities. CDLFs are typically nonprofit.
Community Development Venture Capital
Community development venture capital (CDVC) funds provide financial returns to investors, but with a focus on helping small to midsize businesses in underserved communities with equity capital. They use a combination of equity and debt with equity features to help businesses create jobs, enable entrepreneurial capacity and wealth that benefit low-income people and communities.
Microenterprise Development Loan Fund
Microenterprise Development Loan Funds foster social and business development through loans and technical assistance to low-income people involved in very small businesses or those who are self-employed and are unable to access conventional credit. It is regulated by the IRS and grant makers as any other 501(c)(3) nonprofit.
Community Development Corporations
Community Development Corporations are also regulated by the IRS and grant makers, as any other 501(c )(3) nonprofit. Their focus is to revitalize neighborhoods by producing affordable housing, creating jobs, and providing social services to low-income communities.
Today, the CDFI industry has become a significant part of the financial landscape. Currently in the United States, there are over 1000 certified CDFI's helping communities in need across the country. At LENDonate, we bridge the gap and create financial collaborations that allows capital to flow more freely in the non-profit sector. Through an extensive network of investors and non-profit organizations, including CDFIs, LENDonate seeks to develop a dynamic, expressive marketplace that connects affordable capital with impactful projects in the non-profit sector.
By keeping some of your monies in a savings account at a bank or credit union that is officially certified by the United States Treasury as a CDFI, your money will make a direct impact on your community. Deposits at CDFIs are used to provide financial services including small business loans and mortgages to members of the community. Most CDFI deposits are insured by the FDIC or the NCUA, making it a safe place to keep your money as well as benefit communities in need.
While most CDFIs receive funds from the government, a large portion of the money made available to borrowers comes from other banks, individual investors, corporations, and even religious organizations. As an individual, investing in a CDFI can help produce solid returns on your investment, while also directly benefiting underserved communities in need. Community development loan funds are the most common way for individuals to invest in CDFIs, at a relatively low risk.
As most CDFIs are nonprofit organizations, they rely on funding from as many different sources as possible to help them provide their services. For example, Housing Trust Silicon Valley says, "A donation to Housing Trust helps us continue to operate our homeless assistance grant programs, provide education and loans to first-time homebuyers and finance affordable rental homes."
CDFIs have become an extremely effective and popular way for investors to support historically disadvantaged communities. By supporting CDFIs, investors and donors leverage their expertise and due diligence process while receiving a return on investment. At LENDonate we are dedicated to bridging the gap between nonprofits and their financing needs. We invest with CDFIs as a source of their loan capital. So whether you are a nonprofit looking for financing, or a CDFI looking for a partner, we invite you to visit our website and explore working together for our communities.